School Grounds and Buildings
We are fortunate to have excellent facilities at Rossmoyne Primary School.
Grounds
The grounds include two large grassed areas (ovals), a multi-purpose hard court facility for tennis/basketball/netball/volleyball, two smaller hard court areas; three "adventure playgrounds", a nature play area, a designated Pre-primary playground. In these areas students engage in a range of activities including, active play, fitness, physical education and sport.
Buildings
The school's buildings consist of a school office and 24 classrooms for our students from Pre-primary to Year 6. The classrooms include a Science Laboratory, Science, Technology, Engineering and Maths (STEM) "Maker Space", Library, Chinese languages room, Music room, Art room.
In addition, there is a large undercover area for assemblies, dance events, games and physical education lessons.
The Rossmoyne Primary School Community Kindergarten is located off site on nearby Central Avenue.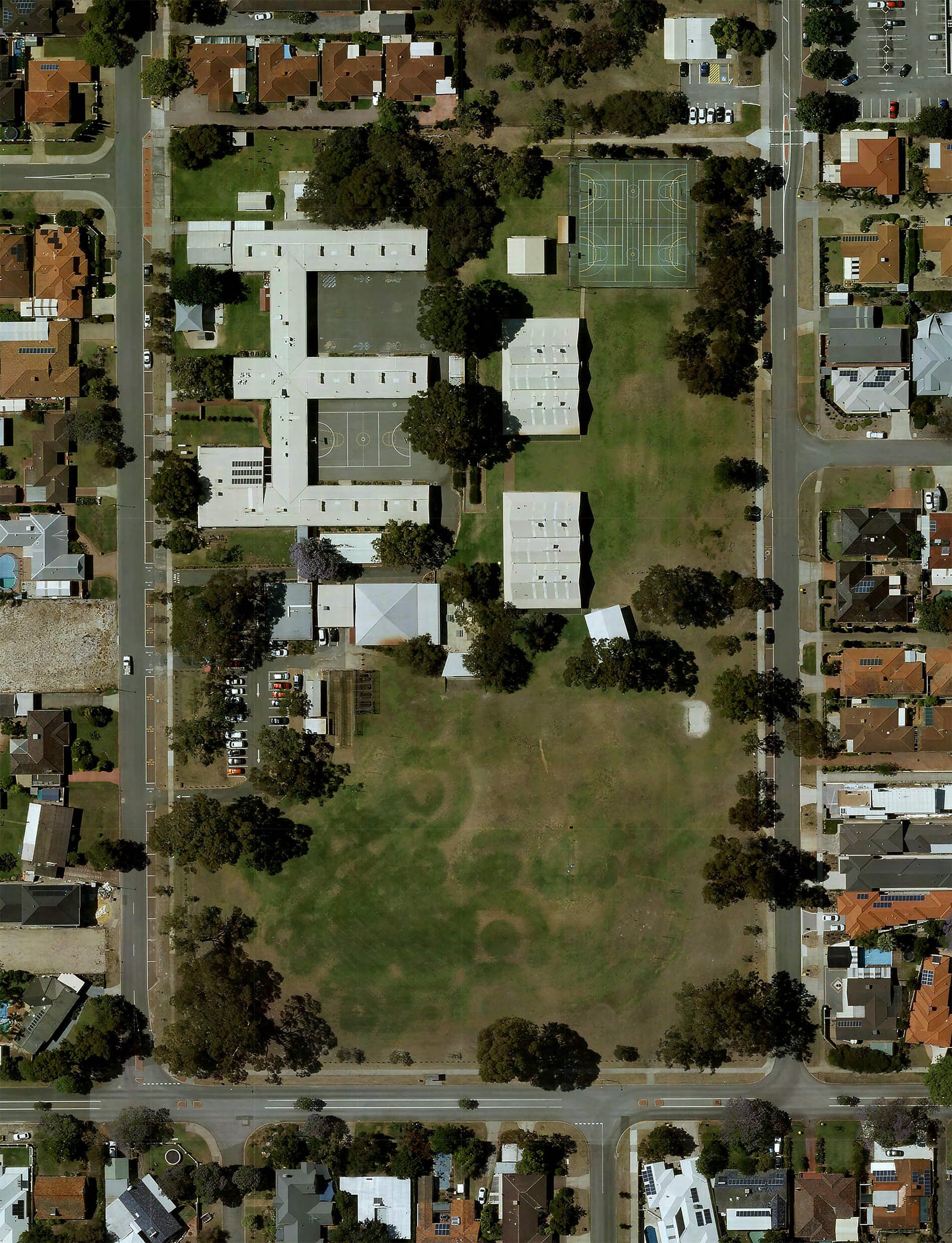 click here to view
Birds Eye View
Building and Grounds Gallery